For over a decade, you have likely heard the phrase, "there's an app for that." In today's highly saturated app economy, with over 8 million applications available on the App Store and Google Play, there is a high probability that an app exists for nearly every pain point imaginable. With the increasing advancement of intelligent technology, users can accomplish objectives faster and more efficiently than ever before. From booking flights to learning new languages, mobile applications have put immense power into the hands of their users. As a result, many businesses have fallen prey to thinking that mobile apps are the right solution for all problems. Distracted by the newest and coolest technology, companies often lose sight of the reason for building an application in the first place.
To help you avoid this common pitfall and to keep what is most important top of mind, our Vertical Motion Inc. team has developed a few questions for you to consider when planning your next mobile app.
What challenges are we trying to solve with this project?
Is a mobile app the best solution for overcoming these challenges, or is there an alternative solution that is more fitting?
You may be wondering why this Calgary and Kelowna mobile app developer would ask you to consider if an application is the right choice for your business. The truth is apps are significant investments that take months and thousands of dollars to plan, develop, test, and maintain. After all, once you release software, your business becomes a software company and takes on the responsibility of ensuring it continues to run as intended once it is out the door. Therefore, companies must take the necessary measures to fully understand the challenges they are working to resolve and determine their optimal solution. So rather than jumping to designing app features and functionality, allow yourself time to conduct a thorough investigation to become better informed and equipped to make the right choice for your business. Check out our blogs Identifying a Problem Before Prescribing a Solution and Human-Centred Design: Focusing on the Problem Instead of the Solution where we go deeper into how to answer these questions.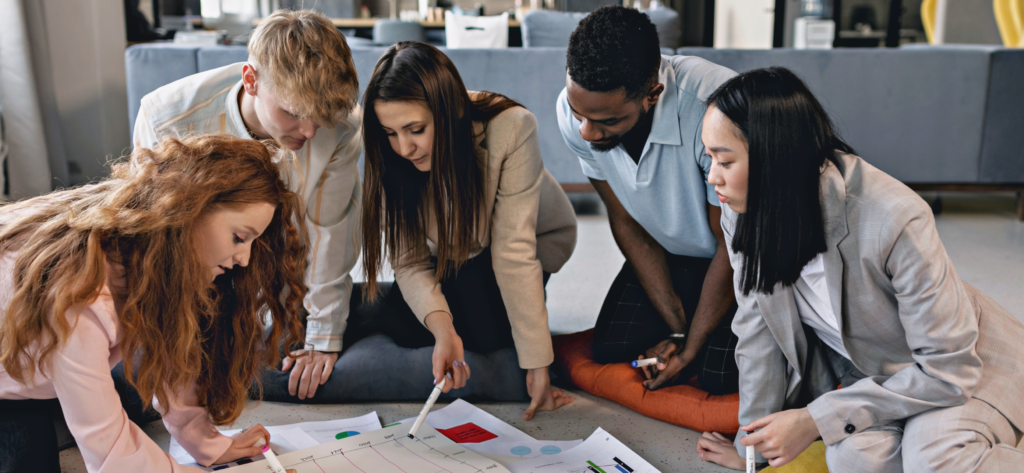 Who is our target audience? Are our users different from our purchasers and decision-makers?
Who are our competitors in the market? How do we set ourselves apart?
Following initial considerations and the decision to move forward with an app, it is time to begin thinking about your users and competition. Regardless of the time and money spent designing a mobile app with all the features and functionality, your users are the ultimate decision-makers of whether your application is a success or not. Therefore businesses need to learn as much about their target market as possible, including their needs, wants and fears. In doing this, companies can develop a solution that is closely aligned with the expectations of their users and achieve product-market fit. Our article, An Entrepreneur's Guide To: Building a Value Proposition Canvas explains this concept in greater detail and will assist you in accomplishing this.
Similarly, getting to know your competition and their product offering is an important precursor in designing your application and setting yourself up for success. By evaluating your competitors, you have the advantage of crafting a solution that offers the same great qualities as their product without replicating their drawbacks. It is important to use this time to also identify your strong differentiating factors and what makes your solution distinct. Simply copying your competition is a huge mistake that must be avoided as it transforms your product into a commodity that only can compete based on price. As mentioned in the previous section, be sure to grant yourself enough time to conduct proper market research early to avoid pivoting and refactoring your solution later. By conducting research, analyzing data, and performing customer interviews, businesses can minimize the risks of launching their new product and maximize their potential for early success.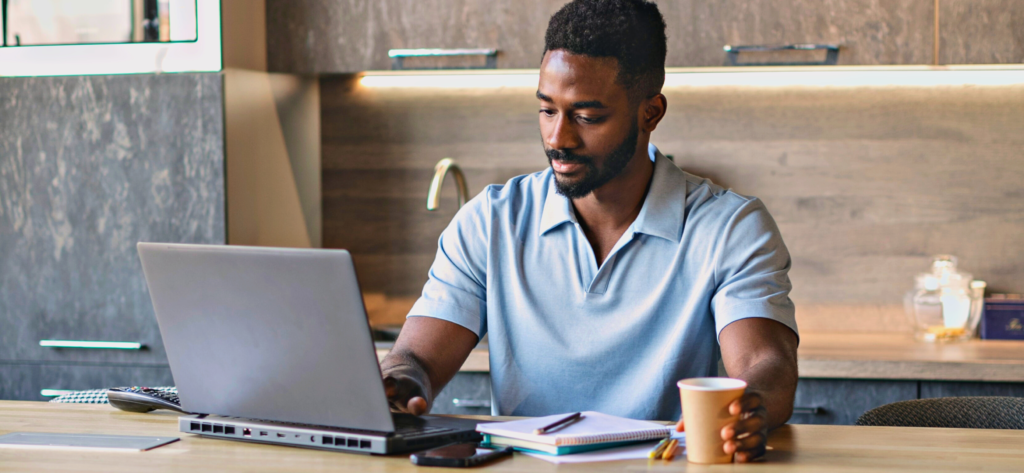 What mobile devices need to support our application?
What platform or technology should we use to build our app?
Where will we store our data?
How should we deliver the application to our users?
These types of technical questions can often be left out of the discussion on mobile app project planning. However, they are critical decisions that need to be thoughtfully considered as they will greatly impact the cost of your project. Let us examine each question a little more closely.
Smartphones and mobile devices operate differently based on several factors including screen size, operating system, and device age. Therefore, businesses need to keep in mind that their application will likely need to operate on a range of devices from iOS to Android. Unless your application is being used internally and all employees have the same company-issued phones, you will need to ensure your app functions as intended across various mobile devices.
Mobile applications come in many forms including native apps, hybrid apps, and progressive web apps (PWA). Each offers several advantages and disadvantages based on application speed, functionality, and price. Our article, Ask the Experts: Native Apps vs. Hybrid Apps vs. PWAs explains these differences and will help you to determine the best option for your project.
Thanks to the advancement of data storage, businesses now have more options than ever before. From local servers to cloud storage, you will need to determine what data storage system is the best choice for securely storing potentially vulnerable information.
There are many ways to deliver your application to your users, depending on the type of mobile app you choose to build. The most common of these is the App Store and Google Play. However, many are unaware that app stores need time to review and approve applications before they are made public and may ask for revisions which can affect the delivery timeline. Alternatively, if your audience is highly focused (e.g. internal stakeholders) there are several enterprise distribution systems that may deliver a more suitable experience that serves you better.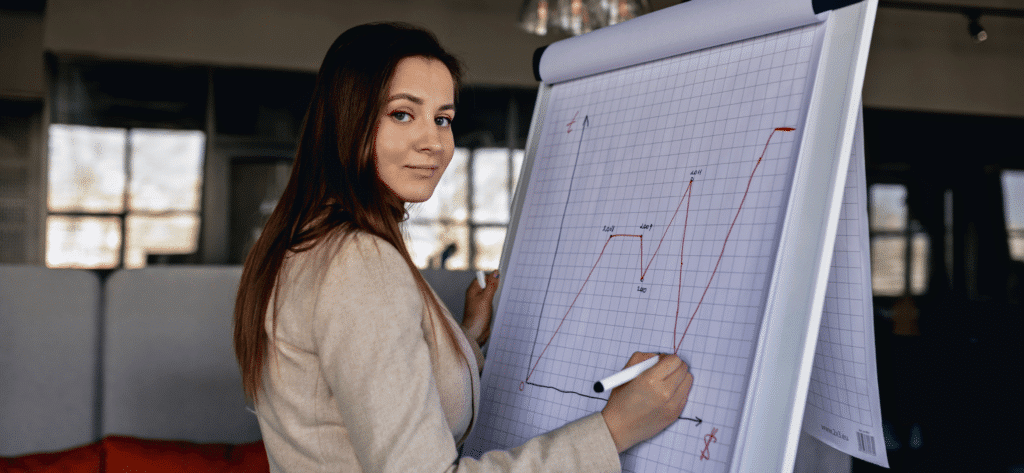 What is our budget for this project?
Do we need to raise capital to cover our project expenses?
How will we monetize our app?
For some businesses, the topic of monetization can feel uncomfortable, especially if your application serves the needs of minority groups or the elderly. However, it is important to remember that your business is providing a valuable service and one that is a significant investment. Therefore, you need to assess the costs associated with building, launching, and maintaining your mobile app to determine a suitable revenue model. In our article,
Mobile App Monetization: Choosing the Best Strategy for your Application
, we explore the five most popular mobile app monetization strategies to assist you in finding the right one for your mobile app.
Monetization is only half the battle when it comes to mobile apps, however. Businesses need to consider how they will fund their application development. If your company lacks the capital to build your app you have two streams to choose from. The first is dilutive funding. This type of funding commonly comes in the form of investors who will supply your business with funds in return for equity. The second is non-dilutive funding. This form of funding is much broader and can include loans, grants, and tax credits. We will explore the different types of funding options for businesses in a later article, however, it is important to determine this before development to ensure you are not struggling for capital while building your app.
If you need support in applying for grant funding or want more information on how non-dilutive funding can support your business, contact us today! Our team of business strategists would be delighted to work with you to identify non-dilutive funding opportunities that meet the needs of your business and help you compile the necessary information to complete your application on time.
Will our application be built within our organization or by an external software team?
Finally, the last question we want you to consider is whether you will build your application internally or externally. We recommend outsourcing your development to a trusted service provider with a knowledgeable team who can work with you to bring your vision to life. This allows you to focus your attention on what you do best while feeling confident that your mobile app is in good hands. Furthermore, as your business continues to grow, your service provider can assist you in recruiting, hiring, and training developers to build a strong internal team when it is time for your business to take the reins. Vertical Motion's C-Suite on Demand is a great example of this and is ready to support you on this exciting journey. 
To learn more on how Vertical Motion Inc. can take your "From Idea to Execution and Beyond",
contact us
today!
Vertical Motion Inc. is a trusted Canadian software development and entrepreneur assistance company that has supported the global efforts of startups, non-profits, B2B, and B2C businesses since 2006. With headquarters in Calgary and Kelowna, and team members coast to coast, Vertical Motion Inc. is recognized as an award-winning leader in the technology industry. Our team of executive advisors, project managers, software developers, business analysts, marketing specialists, and graphic designers have extensive experience in several industries including — Energy, Finance, Blockchain, Real Estate, Health Care, Clean Technology, Clothing & Apparel, Sports & Recreation, Software as a Service (SaaS), and Augmented & Virtual Reality (AR/VR).
Come chat with us and let us take you "From Idea to Execution and Beyond!" 🚀