Intelligence Made Visible
Look good, feel good, perform at your best
Our expert design team specializes in brand design, business templates, marketing materials, event displays, mailouts, advertising, mobile application design, wireframe development, and information architecture. Through search engine optimized (SEO) content development, targeted social media marketing campaigns, and exceptional copywriting, our team of marketing and communications specialists will ensure your business sounds as great as it looks.
At Vertical Motion we're ready to showcase your business as a leader and expert in your industry. From intricate small-scale work to striking large-scale designs, our expert team will work with you to create visual assets as extraordinary as your business offering.
Logos
Iconography
Business Cards
Typography & Colours
Adverts
Proposals
Letterhead
Powerpoint
Brochures
Pitch Decks
One-Pagers
Presentations
Swag
Posters
Displays
Handouts
Postcards
Programs
Newsletters
Lead Letters
User Interface (UI) and User Experience (UX) design that aligns with the behaviours and needs of your target audience is essential for success. It is at this intersection between seamless navigation and intelligent design that user-friendly, creative, and inspiring applications are born.
We believe in designing applications that reach beyond the status quo. Our dedicated team of accomplished specialists will work with you to create a solution that is as unique as your value proposition. Through wireframe development, information architecture, interactive design, branding & graphic development, design research, and application testing, we will ensure your technical solution offers a painless, intuitive, and enjoyable experience for your customers.
With nearly 200 million active websites online, businesses can't afford to showcase anything less than their best. Whether you're in search of a brand new website or a subtle upgrade to an existing webpage, our team will work with you to design, develop, and test your new professional, accessible, and dependable site.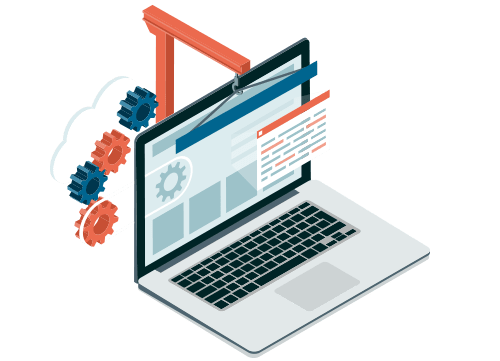 Like a vehicle, your website needs regular maintenance, tune-ups, and realignments to keep performing at its best. At Vertical Motion, we offer a suite of hosting, maintenance, and security services for an affordable monthly cost to keep your website in tip-top shape. Our services include:
Secure daily backups and malware scans
Professional assistance and technical support
WordPress plugins, software, and theme updating
SSL protection for secure information transmission
Website restore, recovery, and hack prevention analysis
WordPress hosting and regular maintenance for optimum speed, performance and security
Simple. Memorable. Inviting. Fun.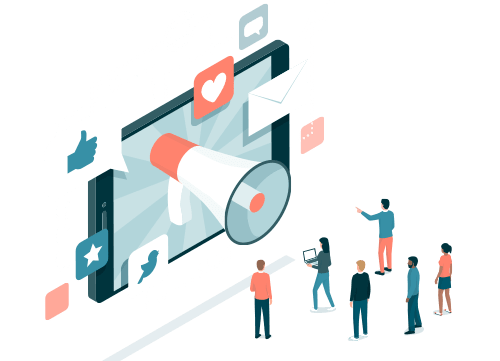 Whether you sell direct to consumers (D2C), business to business (B2B), or business to consumer (B2C), today's customers want to feel connected to the brands they buy and love. Thanks to advanced technology, improved manufacturing processes, and better business practices, nearly every organization sells top-quality products and services. Now more than ever, businesses need to seek differentiation strategies outside of traditional approaches including performance and cost savings. Our team of expert marketing specialists will assist you in promoting your business offering through search engine optimization (SEO), social media marketing, and copywriting.
All
Digital Marketing
Graphic Design
UI/UX
Website Design
Website Maintenance
Adobe Creative Cloud
C-Suite on Demand
Digital Marketing
Grant Funding
Graphic Design