Expert Advice When You Need It Most
Industry-leading fractional support.
As founders and entrepreneurs know, there is immense pressure placed on business owners to know and understand every aspect of business operations. From human resources to sales and everything in between, entrepreneurs are constantly busy trying to master each aspect of their craft. The good news is that you don't need to do it alone! Our professional business advisors are ready to help you bridge your existing knowledge gap while simultaneously strengthening your business at the same time. Allow us to introduce you to Canada's top executive advisors.
Jason Jones
Entrepreneurship | Product Launch
Jason Jones is a Kelowna-based Founder, Chief Technology Officer (CTO), Mentor, Investor, and self-aware Startup Addict. As a well-regarded member of the entrepreneur community, Jason plays a pivotal role in shaping the next generation of startups as an Entrepreneur in Residence (EiR) at Foresight CAC and Business Mentor at Futurpreneur Canada. In 2006, Jason launched Vertical Motion Inc., which has since grown into one of Canada's top software and application developers. Besides running and managing his business, Jason predominantly dedicates his time to advising founders and entrepreneurs through Vertical Motion's Product Launch and C-Suite on Demand services. Jason is regarded by his peers as a practiced leader, self-starter, and visionary who effectively articulates both high-level business concepts and intricate technical details. His strong commitment to supporting his clients coupled with his genuine care for their business creates an open space for creativity, innovation, and growth.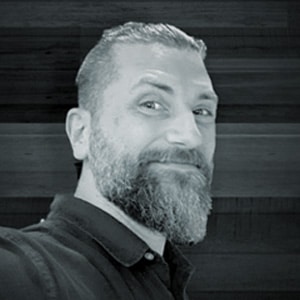 Dylan Kirk
Canadian diplomat with almost 20 years in government, 16 years overseas in diplomatic postings. Comprehensive command of full-lifecycle visa operations, with ascendant experience in data and statistics, recently verified through graduation with distinction from M.Sc. in Big Data Analytics (University of Liverpool). Currently in risk and business intelligence, working with a motivated team to elevate the discourse around stats and visualisations that can truly inform decision-makers.
Rick Gagner
Finance | Executive Coaching
Rick Gagner started his career in finance and quickly rose to the position of CFO in the early '90s at Umbro Canada which kick-started his impressive professional journey. In the years following, Rick would scale up several businesses including Sims Snowboards ($50M in 6 years) and Rossdown Farms & Natural Foods ($10M in 3 years). His expertise has been requested and implemented countless times across various industries including digital marketing & media, health & wellness, as well as, food & beverage. Rick is an expert in growing small to medium-sized enterprises (SMEs) and has found great satisfaction in mentoring and advising companies. In addition to his work in the industry, Rick has held many board member roles including Director, Vice Chair, and Chair of the BCFB, as well as, Director of the Investment Agriculture Foundation of B.C.
Colin McWhinnie
Sales | Executive Coaching
Colin McWhinnie is an experienced CEO, Founder, Entrepreneur, and Sales Strategist whose been instrumental in generating millions of dollars in new sales revenue for hundreds of clients over the last 20 years. Through his sales consulting business, SalesXperts Solutions, Colin's worked with some of the world's top businesses, including Bell Canada, Oracle Corporation, Microsoft Corporation, Pacific Blue Cross and over 200 small to medium-sized enterprises (SMEs). Colin's expertise spans several diverse industries, including technology, financial services, manufacturing, and professional services. In addition to his work in the industry, Colin is highly involved in the entrepreneur community as an Executive in Residence for Foresight Canada, Senior Sales Advisor for Volition Advisors, and Lead Facilitator for the BCIT School of Business.
Christopher Moreno
Finance | Executive Coaching
Christopher Moreno's professional career is best described as diverse, multi-disciplinary, and like no other. In regards to academia, Christopher has achieved a Bachelor of Arts degree in Philosophy & Ethics with Honours, a Master's degree in Ethics, a Certified Public Accountant (CPA) designation, and a Certified Management Accountant (CMA) designation. Today Christopher operates as a Fractional CFO — Origen Air, MarineLabs, & BinBreeze — Systems Architect & Project Manager, Founder, and College Instructor. Christopher has also served as a Director of Investor & Regulatory Affairs, a Director of AV Services, Manager of Guest Relations for the Vancouver Aquarium, and a designer of several of Canada's largest high-tech LED installations.
Chris Stairs
Venture Development | Business Process Design
Chris Stairs is a 20+ year expert in start-up business development, who specializes in helping firms translate their financial goals into practical revenue-generating strategies. Thanks to his diverse professional background and accomplished education, Chris helps start-ups prepare for successful market entry by assisting them through financial hurdles and educating them on business best practices. Before beginning this exciting and fulfilling journey, Chris started his career in sports marketing and tourism-hospitality, working for globally recognized brands including the Olympics, FIFA, NBA, MLS, and Vancouver Aquarium. Today Chris operates as a Senior Associate of Canada Startup and a Co-Founder of Sales Primer. Chris is also heavily involved in his entrepreneur and local community as a Mentor-In-Residence & Entrepreneur-In-Residence for Simon Fraser University (SFU), Financial Advisor for Volition Advisors, Instructor for BCIT & the Global Startup School, Student Mentor for the Saunder School of Business, as well as the Board Chair of the Jericho Sailing Centre Association.
Alison Geskin
Entrepreneurship | Business Strategy
Alison Geskin is a Professional Certified Coach (PCC), Certified Executive Coach (CEC), Certified Life Coach (CLC), Founder, and CEO. As a highly sought-after strategic advisor, organizational consultant, coach, lecturer and facilitator, Alison has a unique ability to enhance the performance of individual executives, teams, and organizations. With over 20 years of experience in co-creating and implementing development strategies – both people and process - her work with individuals and teams is often credited with their achievement of sustainable and measurable success, producing optimal organizational health, and thriving cultures. In addition to her work in the industry, Alison is a Senior Faculty Instructor with Symbiosis Coaching, an Official Member of the Forbes Coaches Council, and a Fellow at the Institute of Coaching, McLean/Harvard Medical School.
Arleigh Vasconcellos
Public Relations | Marketing
Arleigh Vasconcellos is a senior communications strategist with 20+ years of experience working for globally recognized companies including the Calgary Stampede, Harley-Davidson, and Virgin. Today, Arleigh operates as the Founder & Managing Director of The Agency, a Member of the Forbes Agency Council, a Mentor for the Canadian Public Relations Society, a Shareholder for the Calgary Stampede, and a Board Member for Calgary Communities Against Sexual Abuse. In her day-to-day tasks, she focuses on creating first-rate outcomes for clients, working on strategic communications, media training, and crisis messaging. Arleigh has an honours Bachelor of Arts degree in Communications from the University of Ottawa and was nominated for the Alberta Women Entrepreneurs Celebration of Achievement in 2013 and 2014.
Floyd Sijmons
Strategic Management | Technology Startups
Floyd Sijmons is an experienced CEO, Founder, and Business Mentor with 10+ years of demonstrated success in building and scaling technology start-ups including 3+ years working for Groupon. He is a graduate of RSM Erasmus University with a Master of Science degree in Strategic Management. Floyd currently operates as the CEO of enermetrics, Executive In Residence at Simon Fraser University (SFU), and Entrepreneur in Residence at Foresight Canada. As an active member of his community, Floyd is a Mentor & Judge for New Ventures BC, Mentor for YELL Canada, and Startup Prize Competition Judge for SFU.