From idea to execution and beyond
Trusted Software Development Partner
Calgary App Developer Offering
Custom Software Development

Mobile App Development

Web App Development

Product Launch

C-Suite on Demand

Grant Funding Assistance

Graphic Design

UI/UX Design

Website Design

Website Maintenance

Digital Marketing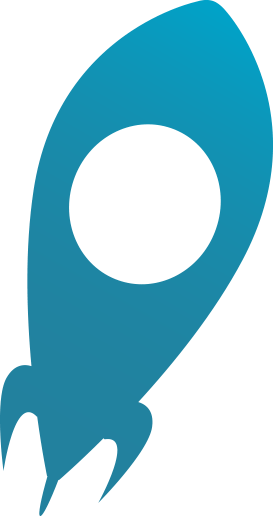 Experienced Calgary Software Development Team
Once known exclusively for the Petroleum industry, Calgary Stampede, and the 1988 Winter Olympics, Calgary has since grown into a major Canadian technology hub and home to Unity Technologies, Amazon Web Services, IBM, and Infosys.
In 2009, Vertical Motion Inc. was founded in Calgary, Alberta and has since cemented itself as a leading Calgary app developer working with companies across several industries including energy, real estate, and clean technology. Over the last decade and a half, our team has witnessed the changing landscape of the Calgary region year after year and is proud to call this great city our home. Here are a few of the exciting developments we have seen over the last few years:
Nearly $310 million dollars raised in Calgary's tech sector in 2020, representing  over 88% growth from last year.
Calgary leading North America with the most affordable housing market.
The emergence of health, clean technology, and financial technology companies growing Calgary's innovation ecosystem and reinventing its development space.
Over 100% growth in the number of new technology companies operating in Calgary in the past three years, with 1 in 6 of these companies launching in 2020 amid the Covid-19 pandemic.
40% of Calgary businesses are reporting annual revenues of over $1 million dollars.
Over $1 million dollars in reported annual revenue by 40% of Calgary businesses.
As Calgary continues to expand and grow, Vertical Motion Inc. is excited to work with our local businesses to create new and exciting evolutions in the local technology space! 
Do you have an idea for a project, startup, or corporate spin-off but aren't sure where to begin? Our team of industry-leading Product Launch Specialists, Business Advisors, Software Developers, and Project Managers are ready to help take you from idea to execution and beyond.
Interested in developing a software solution to increase the efficiency and effectiveness of your business? Whether it's a native application, hybrid application, or progressive web application (PWA), our industry-tested software solutions will help your business reach new heights.
Ready to scale your operations, grow as an industry leader, and bring your business to the next level? Our Entrepreneur Assistance and C-Suite on Demand programs will help you institute a plan for eliminating inefficiencies, growing operational capacities, and strengthening human capital.
At Vertical Motion, we have worked with North America's top business-to-business (B2B) and business-to-consumer (B2C) firms since 2006. Our experience spans several industries including Energy, Finance,  Blockchain, Real Estate, Health Care, Clean Technology, Clothing & Apparel, Sports & Recreation, Software as a Service (SaaS), and Augmented & Virtual Reality (AR/VR). Whether you are a private, public, or not-for-profit business, we are confident in our ability to provide an exceptional quality product and deliver unrivalled solutions that satisfy your business needs on time, on scope, and on budget.
Testimonials from clients and partners
"We have worked with and alongside the team at Vertical Motion for several years. We are always happy with the work quality they provide. Their project management is seamless and they are always timely and understand design challenges of building beautiful images that also work for our clients business needs. I highly recommend the team!"
What does the Vertical Motion rocket represent?
Since our launch in 2006, Vertical Motion Inc. has proudly presented the rocket as the primary focal image for our brand. Beyond the common associations of launch, scaling, and growth, the rocket holds substantial value and deep-rooted meaning to our organization. Here's what the Vertical Motion rocket represents to us: