From idea to execution and beyond
Trusted Software Development Partner
Vancouver App Developer Offering
Custom Software Development

Mobile App Development

Web App Development

Product Launch

C-Suite on Demand

Grant Funding Assistance

Graphic Design

UI/UX Design

Website Design

Website Maintenance

Digital Marketing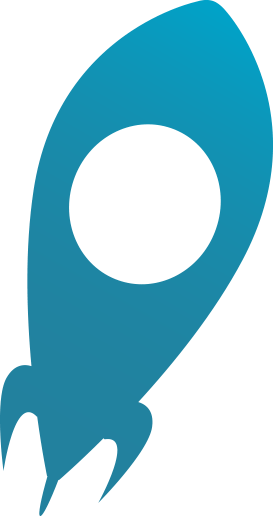 Experienced Vancouver Software Development Team
Known for its active west coast seaport, ethnically diverse culture, and thriving arts community, Vancouver is ranked the seventh best city for tech worldwide. Vertical Motion Inc. is proud to count itself within those ranks.
Vancouver is a booming Canadian technology city where approximately 75% of British Columbia's 100,000 technology professionals are employed. Home to more than 10,000 technology companies generating upwards of $23 billion in annual revenue, Vancouver's tech sector is growing at an average rate of 6% per year. The city's vibrant tech community has attracted some of the world's largest tech corporations including Microsoft, Apple, Amazon, Salesforce, TELUS, Hootsuite, and Cisco.
As a custom boutique software developer, Vertical Motion Inc. is hands-on and interactive, creating a personalized, bespoke experience for entrepreneurs and companies seeking development and improvement of their digital assets. From start-ups to public enterprises Vertical Motion Inc. is the right choice for your next mobile app development project.
Do you have an idea for a project, startup, or corporate spin-off but aren't sure where to begin? Our team of industry-leading Product Launch Specialists, Business Advisors, Software Developers, and Project Managers are ready to help take you from idea to execution and beyond.
Interested in developing a software solution to increase the efficiency and effectiveness of your business? Whether it's a native application, hybrid application, or progressive web application (PWA), our industry-tested software solutions will help your business reach new heights.
Ready to scale your operations, grow as an industry leader, and bring your business to the next level? Our Entrepreneur Assistance and C-Suite on Demand programs will help you institute a plan for eliminating inefficiencies, growing operational capacities, and strengthening human capital.
At Vertical Motion, we have worked with North America's top business-to-business (B2B) and business-to-consumer (B2C) firms since 2006. Our experience spans several industries including Energy, Finance,  Blockchain, Real Estate, Health Care, Clean Technology, Clothing & Apparel, Sports & Recreation, Software as a Service (SaaS), and Augmented & Virtual Reality (AR/VR). Whether you are a private, public, or not-for-profit business, we are confident in our ability to provide an exceptional quality product and deliver unrivalled solutions that satisfy your business needs on time, on scope, and on budget.
Testimonials from clients and partners
"We have worked with and alongside the team at Vertical Motion for several years. We are always happy with the work quality they provide. Their project management is seamless and they are always timely and understand design challenges of building beautiful images that also work for our clients business needs. I highly recommend the team!"
What does the Vertical Motion rocket represent?
Since our launch in 2006, Vertical Motion Inc. has proudly presented the rocket as the primary focal image for our brand. Beyond the common associations of launch, scaling, and growth, the rocket holds substantial value and deep-rooted meaning to our organization. Here's what the Vertical Motion rocket represents to us: