A +6 year relationship supporting the marketing and design needs of this Calgary energy company
Touching every aspect of marketing over a relationship spanning more than 6 years, from magazine ads to convention displays and everything in between. Entero had a well-established brand that Vertical Motion supported in establishing consistently applied marketing elements.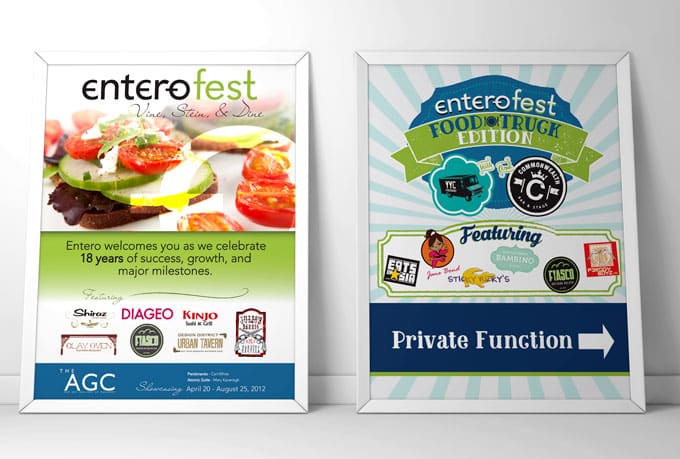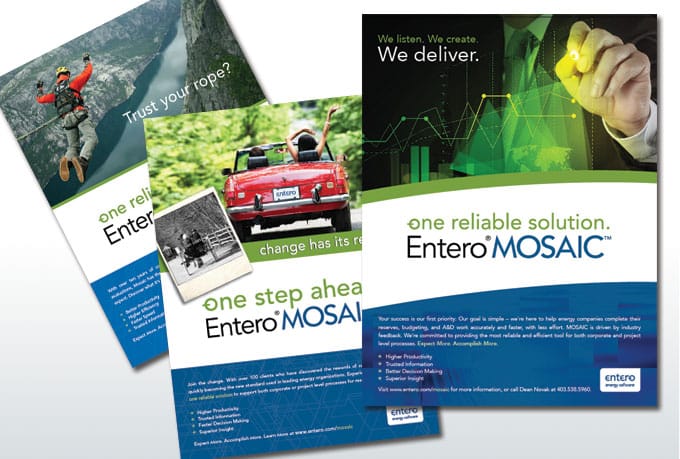 From branded printable templates to team-building posters, thank-you cards, official t-shirts, multiple ad campaigns, and large-scale print displays, Vertical Motion worked in tandem with the Entero marketing team for years producing high-quality designs and communications. Online marketing was also a focus, including a customized video designed from storyboard to final files, an interactive jquery industry diagram, and a new website. Entero would later go on to be acquired by Quorum Software in 2018.
"Vertical Motion is top-notch when it comes to creative design, website development, and brand management. With a perfect balance of reliability, sharp ideas, and fast turnaround, I always trust Vertical Motion to deliver great work (often with very little guidance). Their patience and professionalism shines through in all of their projects."