From idea to execution and beyond
Trusted Development Partner
Calgary & Kelowna App Developer Offering
Custom Software Development

Mobile App Development

Web App Development

Product Launch

C-Suite on Demand

Grant Funding Assistance

Graphic Design

UI/UX Design

Website Design

Website Maintenance

Digital Marketing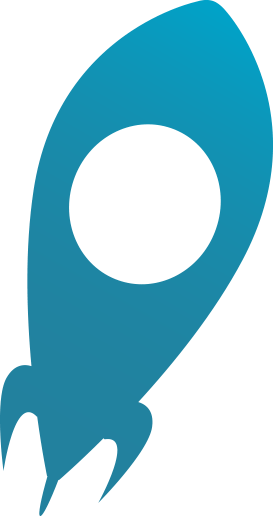 Testimonials from clients and partners
"We have worked with and alongside the team at Vertical Motion for several years. We are always happy with the work quality they provide. Their project management is seamless and they are always timely and understand design challenges of building beautiful images that also work for our clients business needs. I highly recommend the team!"
Do you have a great idea, but aren't sure where to start? Our business specialists, software developers, entrepreneur advisors, and project managers can help you develop a clear go-to-market strategy for your project. Our technology roadmap will take your idea from prototype to minimum viable product (MVP), and through to business growth. We can also assist you in acquiring financial support through our grant funding assistance program to ensure your business is financially stable for years to come. Get started.
Our team of custom software developers, mobile application developers, and web app developers will work to create the perfect solution that increases the effectiveness and efficiency of your business. Whether it is a native application, hybrid application, or progressive web application (PWA), our industry-tested software solutions will support the scaling and growth of your business. We'll also conduct regular updates and testing to maintain a consistent user experience to satisfy your stakeholders. Let's build.
After implementing your new custom software, mobile application, or web app, our business specialists, advisors, and coaches will institute a plan to scale your venture through our Entrepreneur Assistance program. We can also help strengthen your internal team through our C-Suite on Demand service, which places an expert executive in your organization to help guide your team's operations while also developing, recruiting, hiring, and training key internal members to take over after their term. Scale now.
At Vertical Motion, we have worked with North America's top business-to-business (B2B) and business-to-consumer (B2C) firms since 2006. Our experience spans several industries including Energy, Finance,  Blockchain, Real Estate, Health Care, Clean Technology, Clothing & Apparel, Sports & Recreation, Software as a Service (SaaS), and Augmented & Virtual Reality (AR/VR). Whether you are a private, public, or not-for-profit business, we are confident in our ability to provide an exceptional quality product and deliver unrivalled solutions that satisfy your business needs on time, on scope, and on budget.
Human capital is among the most valuable assets an organization can possess, however, it can also be one of the hardest to acquire. Increasing labour shortages coupled with record-breaking market demand means businesses may spend weeks or months recruiting and evaluating candidates. In highly competitive markets with small margins for error, business owners cannot afford to pause operations while they search for the right person to support their needs. At Vertical Motion, our C-Suite on Demand service works to simplify this process by temporarily placing an industry-leading executive into your organization. Your industry expert will work alongside your internal team to assess operational inefficiencies, plan strategic resolutions, recruit additional support and train employees to take over operations after their term has ended.
Jason Jones
Entrepreneurship | Product Launch
Rick Gagner
Finance | Executive Coaching
Colin McWhinnie
Sales | Executive Coaching
What does the Vertical Motion rocket represent?
Since our launch in 2006, Vertical Motion Inc. has proudly presented the rocket as the primary focal image for our brand. Beyond the common associations of launch, scaling, and growth, the rocket holds substantial value and deep-rooted meaning to our organization. Here's what the Vertical Motion rocket represents to us: